About
Personal Mission Statement
Lead through innovation and creativity, bringing delightful products to market, amazing and astonish the users.
Who am I?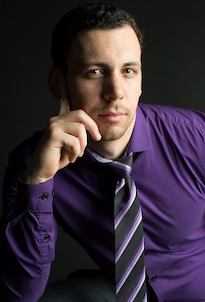 My name is Michael Yagudaev, I am a tech entrepreneur, maker and speaker. I work with my team over at Nano 3 Labs to create incredible user experiences. I blog on Medium, this is my old blog. It remains here to serve you with content I had written in the past.
Recently, I have found a passion towards Augmented Reality with Apple's ARKit and Virtual Reality. You might also see me speak a lot of about React.js as it has now been 4 years and I'm still loving how wonderful it is to use.
In the past, I taught students at Lighthouse Labs, worked at a great startup called Klue, discovered what a massive code base looks like at BlackBerry, learnt how to give great feedback at Ceridian and found out how to have fun at iQmetrix. I was also fortunate enough to learn how to service clients at two great consulting companies Gastown Labs and Functional Imperative.
Thank you for visiting and feel free to contact me; it is a pleasure hearing what you have to say.
"I came, I saw, I coded"